Comments on art institutions and practices
Edited by Leanne Elizabeth Simaan (with Isabel Yellin, Svea Ferguson, Oliver Pauk, Gazelle Samizay, Brendan George Ko, Lara Salmon, and Eric Mack)
In the same spirit as Institutional Critique: an Anthology of Artists' Writings,1 edited by Alexander Alberro and Blake Stimson, we asked a handful of artists throughout North America to share their thoughts regarding critiques of contemporary art institutions. The following are their responses:
Cyclical banality of contemporary institutions . by Isabel Yellin. Los Angeles, USA.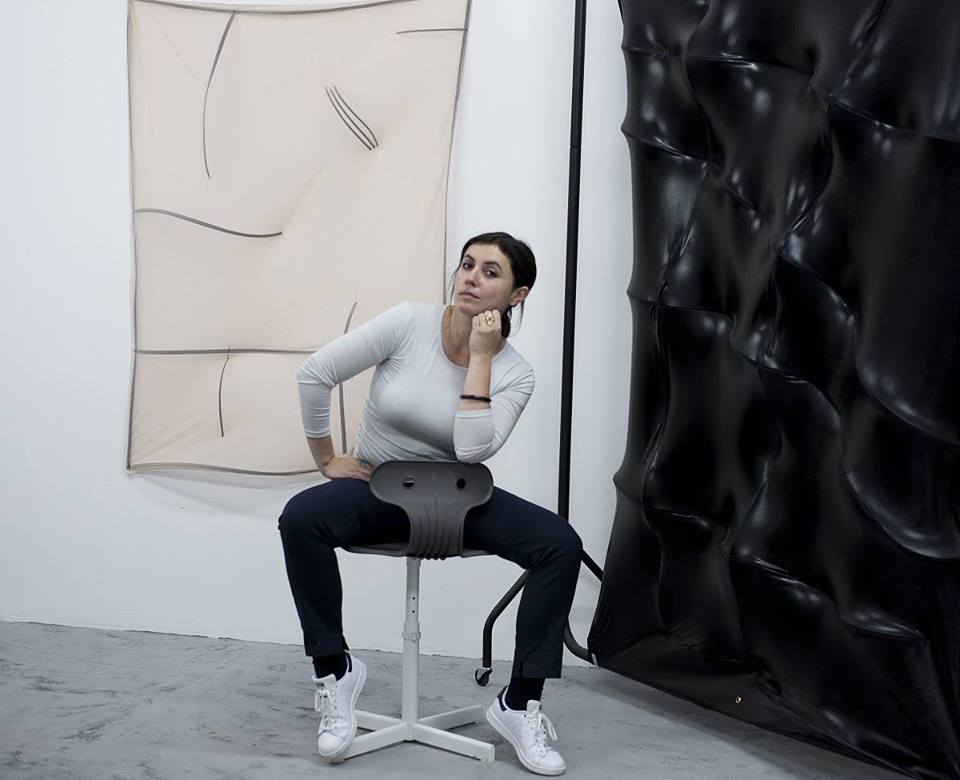 As a kid in the 1990s in New York City, space was limited. We had parks and playgrounds, but there wasn't the quintessential backyard situation of suburban America. Nevertheless, I cannot even begin to count the hours I spent in my mother's apartment, or perhaps around the block on a sunny day, using my bright blue Skip-It. This toy was genius in its banality, as it was literally just a ring that connected to a long rod with a big ball at the end of it. As it swung around your ankle, you hopped over it and the ball at the end counted how many times it went around. Looking back, the entire point of the thing was nonexistent, except to get the energy out of all of us kids. It was all about beating your personal best, even if what you were beating was trivial. Circles within circles, going round and round, hours and days on end.
When asked my opinion on contemporary institutions, I felt a similar sense of cyclical banality. As a young artist, you can't help but see these powerful cultural centers as forces to be reckoned with, as places that can catapult your career and help you accomplish all that you dream of doing. Recently, these forces seem to be safe spaces within which artists that might not be doing anything new or thrilling or questioning, can exist. A circle within a circle that you hop over, scream about, obsess over, and do all you can to beat.
The art college's role in unlearning . by Svea Ferguson. Calgary, Canada.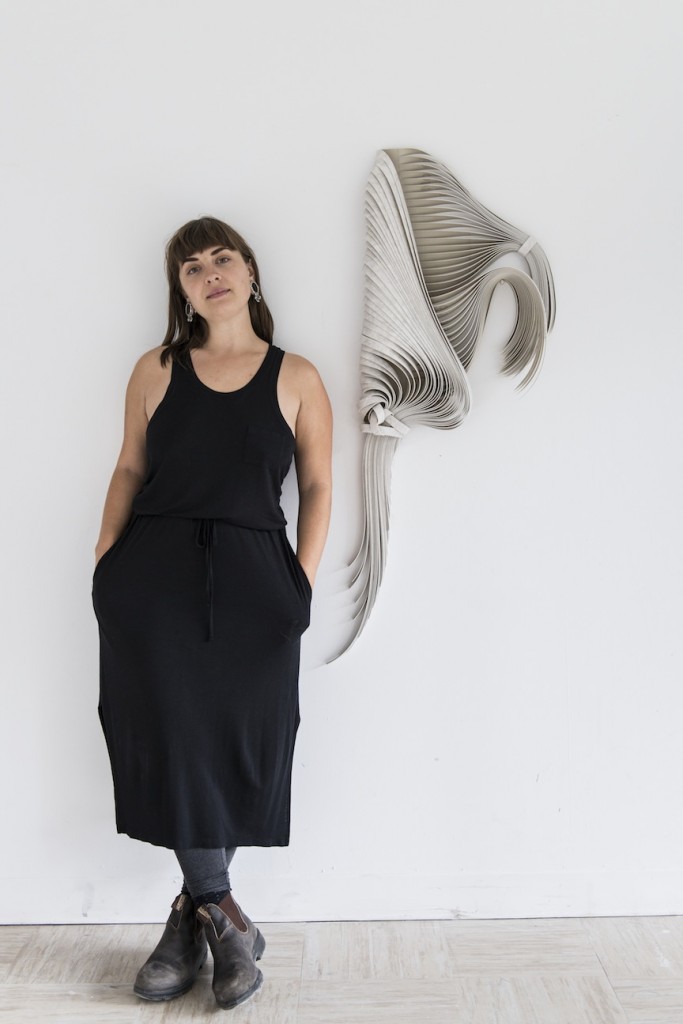 I went to art college and was faced with the requirement of unlearning much of what I thought I knew about art. As a graduate, I am again faced with a now self-induced requirement to unlearn much of what I learned about art within the institution. Maybe life as an artist will forever be a perpetual cycle of seeking knowledge and then needing to unlearn it in order to move beyond prescribed expectations.
When I ask people about their art college experiences, I always hear the same thing: stories steeped in nostalgia. I am curious about these recollections and wonder how accurate our memories are? (Of course we know that our memories are not accurate at all and can be wildly inventive). I am keenly aware of the selective mind and our habit of recalling the good and dismissing the bad. Whether you graduated 5 or 35 years ago, the common thread is the same: Things Are Much Worse Now.
Despite their administrative shortcomings and continued financial struggles, I believe that arts institutions do prepare their students for a life beyond their walls. Students face diversity and difficulty in facing their own biases and hopefully will learn to think critically and to think beyond their circumstance in order to create something larger than themselves. Whether or not they decide to pursue a career in the arts is up to the individual, but the ability to let go of expectations and be vulnerable in thought and action will always be valuable.
Positioning one's practice via art fairs . by Oliver Pauk. Toronto, Canada.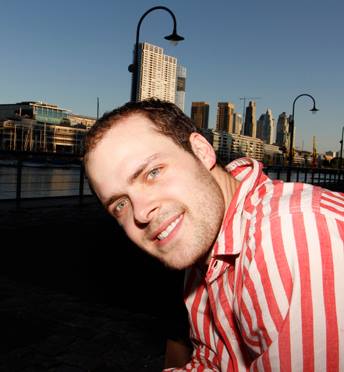 As the popularity and significance of art fairs has surged over the past decade to the point where it now accounts for forty percent of international art sales,2 critics are doing their part to navigate the pros and cons as they relate to all of the parties involved. Common criticisms include suggestions that such fairs have led to the production of homogenized 'art fair art' and that they are surpassing the traditional gallery system by acting as 'art shopping malls'. The counterarguments, put simply, are that fairs make art more accessible to the public, while providing additional exposure and sales for both gallery and artist. What seems to be missing from the debate, however, is the role of fairs in providing inspiration for artists. Having attended or participated in international art fairs in Miami, New York and Basel, this rarely discussed component informs and strengthens my art-making practice. Each fair acts as a cross-sectional indicator of the art that is being produced by a certain demographic at a certain time. Seeing work in such concentration provides an efficient and effective way to gain insight into the positioning of one's own practice. Visiting these fairs can lead to introspection and an investigation of materials and techniques. Ultimately, it can motivate artists to produce stronger work. In the aggregate, the experience that fairs provide for artists plays a powerful role in fuelling the creation of new art altogether — it may be about sales dollars, but is also about inspiration and cultural dialogue. The only surprise here, sadly, is that this element is not part of the overall conversation surrounding such art events.
I encourage criticism of something that is drastically changing the way that art is being shown, sold and (arguably) created, though I would like to hear more perspectives from artists. We are, after all, the ones on the wall.
Territorially defined exhibitions . by Gazelle Samizay. Los Angeles, USA.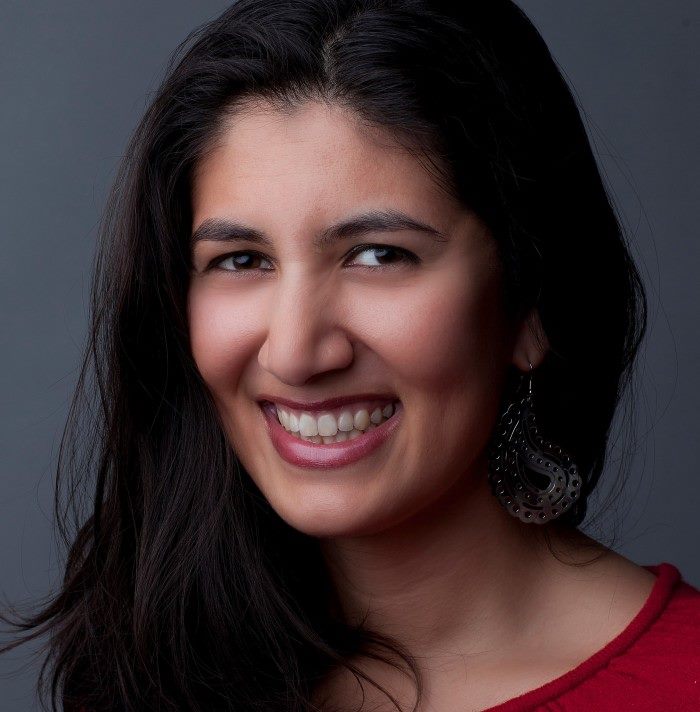 In October 2015 I participated in Distant Attachments: Unsettling Contemporary Afghan Art, which operated outside the customary practices of an ethnocentric exhibit. Organized by the Afghan American Artists and Writers Association, it took place in New York City at City Lore, a non-profit activist organization and gallery. Unlike other exhibits on Afghanistan or the Middle East, this one did not try to mystify, placate, or focus on expressions, however valid, of victimization. Instead the event took a critical approach to our own hyphenated existence as North American-Afghan artists.
In shows defined by ethnicity there is often a desire to define the group in a fixed way that can lead to selecting work that consciously or unconsciously reinforces preconceived notions of a people. Because the curators of Distant Attachments were members of the Afghan American community whom they were representing, they created a more nuanced and complex representation. The diversity of the participants and the constant flux of readings, screenings, discussions, allowed for alternate visions of the same identity. The show created a space for self-expression for Afghans of various genders, sexual orientations, and ages, dispelling stereotypes.
Redeeming space . by Brendan George Ko. Toronto, Canada.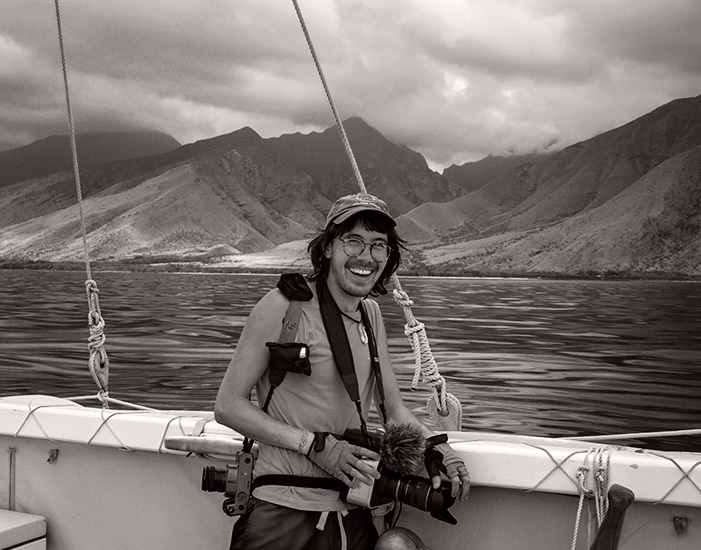 When I arrived the air around me spoke. It spoke with a voice from deep within the earth beneath me and said, kapu… kapu… kapu… (forbidden).
They built a fortress here: a large 463-room hotel overlooking Honokahua on the Hawaiian island of Maui. This was a site that was kept undeveloped until the Ritz-Carlton Kapalua was granted permission to build here in 1986. It was during the early stages of construction that the bones of 900 Hawaiian ancestors were discovered. Soon after news of this discovery broke, the project was met with protest, as the community came together to protect the land and the remains of their ancestors. In the end, the hotel's site was moved farther mauka (inland) and the bones farther makai (towards the sea). Out of respect, the bones should have remained where they were found and the site never developed. Out of respect. '…we (Native Hawaiians) are always under threat of being evicted, even when we are under the ground.' 3
Since it's opening, the hotel has held an annual cultural festival called The Celebration of the Arts. They ask various cultural practitioners throughout the archipelago to come and participate. And though this is their way of legitimizing their occupation, even though these are forbidden grounds, participants would come, because they brought with them their healing spirit.
I was asked by my kumu (teacher) to represent the Hui (organization) at this year's festival. There I met many of the uncles and aunts, sisters and brothers that were participating this year. Each carried a radiant spirit of aloha with them and, over the course of the weekend, that sacred voice I heard when I first arrived grew calmer and stiller. By the end of the festival, I didn't want to leave: I was swept away by the love that everyone brought there. We were all healing the restless spirits, who may have been angered or lost after their remains were disturbed thirty years previously.
When I think back on my time spent breathing, sleeping, talking story, and sharing knowledge and aloha at Honokahua, I remember the grace and respect each of participants brought with them. I remember how it wasn't about all the wrong that has happened to the 'āina (land) or the Kānaka Maoli (Native Hawaiian) but about healing the wounds of the past to perpetuate the spirit of the people — a people that came close to extinction as a result of colonization but that is now growing ever stronger with each generation.
E ala e! (arise)
Accessibility and Los Angeles . by Lara Salmon. Los Angeles, USA.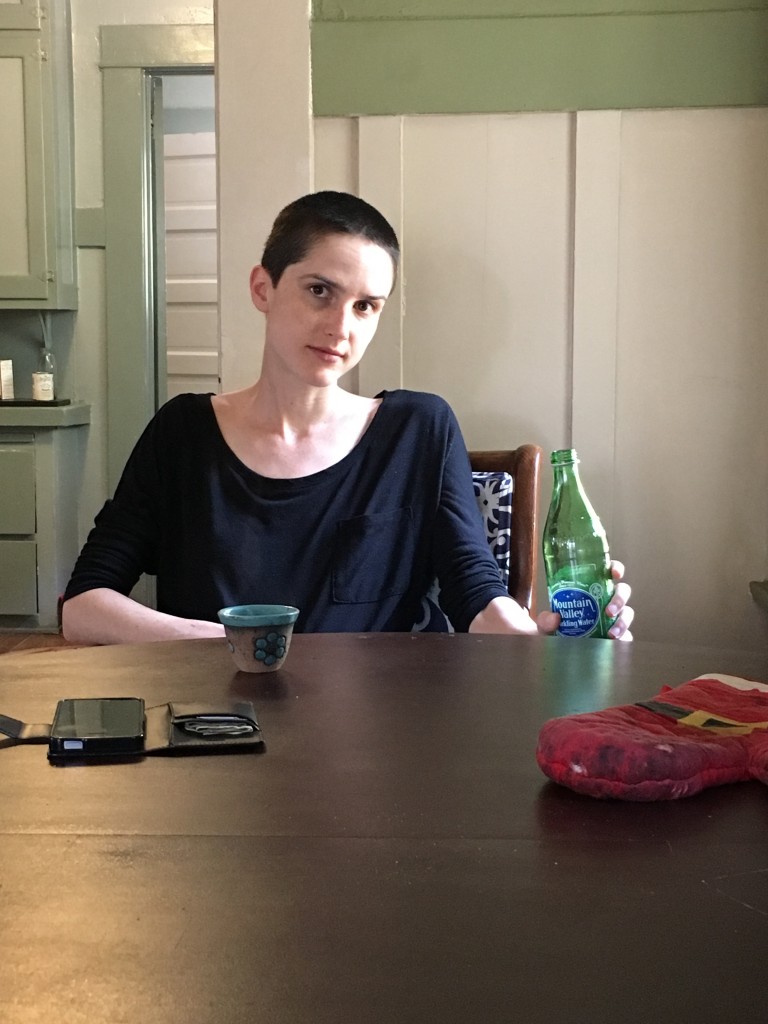 Can art be for everyone in LA? As an artist in Los Angeles I am a frequent visitor to the galleries, museums and alternative art venues in the city. The diversity of LA's neighborhoods is reflected in the various art scenes around town. The white cubes of Culver City juxtapose the youth-driven warehouse gallery scenes of the downtown arts district. The Getty Center's art historical collections sit atop the city while the newest addition, The Broad, storehouses contemporary art downtown. Pop-up shows, art fairs, and emerging biennales also sweep through the city regularly. Smartphone-generated online art communities push all of this further. It is undoubtedly a hot time to be in art in LA.
The art world in LA is becoming more accessible, welcoming and inclusive. Gallery openings are free and museums often have days/times when residents can see the exhibitions for free. These things aren't new. But with technology you no longer have to be "in the know" to learn about special events. Artists and institutions have websites, email splashes are forwarded with a click, everything is announced on Instagram, and Facebook invites are open.
The LA art scene undoubtedly retains both its intellectual elitism and its cool exclusivity. Yet, we are in the city that produces films and music meant for everyone. It seems inevitable that our art institutions would function in the same manner. Perhaps I am naïve, but as a performance artist who wants her work to be for everyone, it is incredibly exciting.
Politicians as curators . by Eric Mack. Atlanta, USA.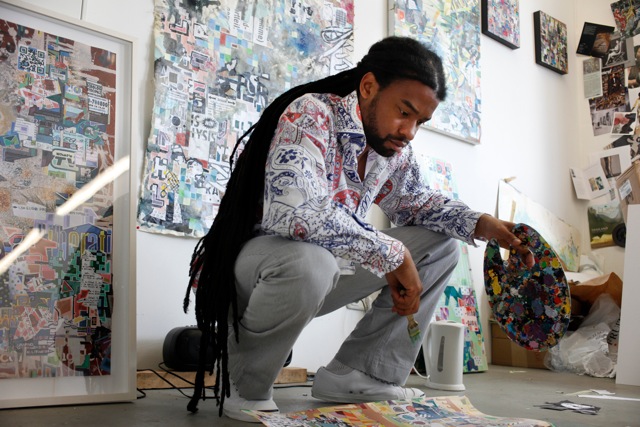 The AIDS rate in Downtown Atlanta is one of the highest in the country. The numbers are comparable to those of Durban, Harare, and Zimbabwe. As a resident of this fair city, the Art AIDS America exhibition at Kennesaw State University particularly resonated with me. State representative Earl Erhart said 'a fully loaded Porta-Potty would be a better artistic expression.' Recalling behaviors of the past (re: Sen. Jesse Helms), politicians attempt to threaten freedom of expression as they deem Art AIDS America deplorable, disgusting, and unsuitable for children and families. Erhart, in his ignorance, denounced the exhibition after simply viewing six photographs in the show.
Art AIDS America includes work from Robert Sherer's series Sweet Williams, created with HIV positive blood. 'The subject matter of this series concerns the complexities of romantic life and sexual attraction in the age of AIDS,' said Sherer. His engagement with this medium is a testament to his strong commitment to raising awareness, a monument to the bodies and lives from which they came.
Intending to shed light on the critical role that artists have played in documenting the history and effects of this deadly epidemic, politicians should have no place in decisions made concerning educational institutions and what they choose to exhibit.
Museum spaces are places of refuge for ideas and issues such as these.
Art challenges or supports ones' view of the truth.
Kennesaw State University succeeded on all levels by choosing to share these works. The public outrage that followed was a testament to a job well done.
State representatives would do well to recognize that, after all, the truth is not always beautiful.
.
1 . Alexander Alberro and Blake Stimson (Ed.), Institutional Critique: an anthology of artist's writings, Cambridge, USA / London, UK: The MIT Press, 2009.
2 . TEFAF Art Market Report 2015.
3 . Kaleikoa Ka'eo, from HOHO HEWA: The Wrongful Occupation of Hawai'i, documentary film, dir. Anne Keala Kelly, 2009, Kuleana Works Productions.