Dax Morrison's Shop series
by Su-Ying Lee
Dax Morrison's Shop series was shown in its entirety at the Museum of Contemporary Canadian Art (MOCCA) as part of the group exhibition TBD (Sept. 6 – Oct. 26, 2014). At the time, MOCCA was beginning the process of relocation due to the expiration of its ten-year lease. The exhibition TBD was conceived of as an opportunity to consider what the definition of a museum/contemporary art gallery is. Through the contributions of artists, proposals by architects and designers, and participation by the broader museum constituency, art institutions like MOCCA were asked to be self-reflexive and critical in their approach to the future.
Dax Morrison's Shop series enters the dialogue of institutional critique through the architecture of the gallery in order to demonstrate the strategies that are instrumentality entwined with the design of space. Through these works the artist highlights the gift shop, a conventional feature of galleries and museums, linking the expectations for culture to accommodate consumerist desire. This requisite accoutrement signals the belief that cultural institutions can encapsulate an experience into an easy takeaway souvenir.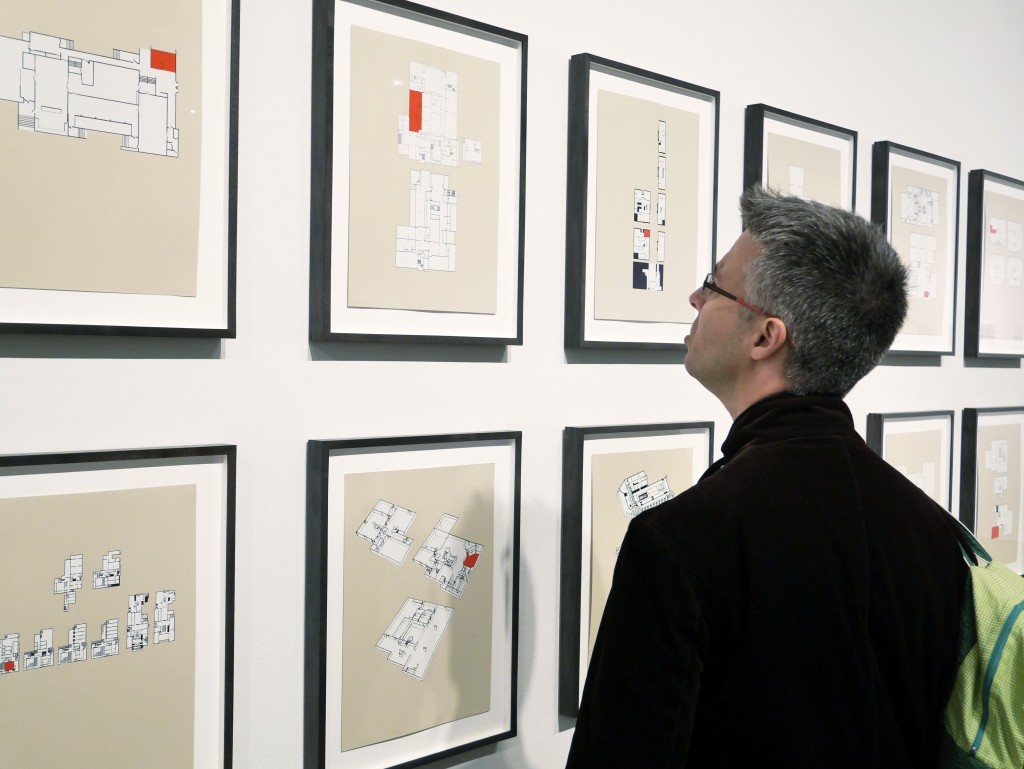 Shops operated by small to mid-sized museums and galleries rarely return notable profits; therefore, their function can be read as extending and "enhancing" visitors' experiences. This approach to the enhancement of experience, alongside habits of cultural consumption, become essential concerns in light of the often meager resources for free or financially accessible public programmes. In the case that financial profit is not returned from the gift shop, but it remains a privileged institutional constituent, does fulfilling consumer desire become a function and near obligation of the art institution? How does the trade-off between consumer commodities over take-away knowledge and animated experiences position contemporary art and its institutions? ¶
Top . Shop: Beaverbrook Art Gallery, 2007, screen print on Somerset paper, 14 1/2" x 10 3/4", by Dax Morrison.
.
Shop series . by Dax Morrison