As things appear
The Curator
"(This story is set in New York City in the period not long after the terrorist attacks of September 11, 2001.)
Monday
The Curator woke up one morning to the alarming realization that she understood nothing about art and that it was possible that she would never understand anything about art. More precisely, she realized that she understood nothing about painting and that it was possible that she would never understand anything about painting. Since she was currently putting the finishing touches on a big, costly exhibition of modern abstract paintings, which were to be shown alongside an impressive selection of medieval and Renaissance masterworks with which they supposedly shared important technical and thematic affinities — it would be her job to explain to viewers exactly what those relationships were — the morning's unsettling discovery threw her into a fit of suffocating, immobilizing panic.
I'm a phony. What do I know? What am I going to do?
The Curator was familiar, of course, with the textbook timelines, theoretical-critical jargon and classic themes of Western art history. She was an intelligent, imaginative person, who had earned a doctoral degree from one of New York's prestigious universities. Her peers recognized her impressive scholarly achievements. Her problem, though — this is what had so devastated her on that cold winter morning — was that, despite her valuable education and years of diligent studying, suddenly she doubted that she had ever really grasped the essential spirit of any work of art, and when it came to painting, she could not recall ever having been instinctively, not merely intellectually, moved by any artist's creation. Struck in the gut. Knocked off her feet. Warmed in her heart.
She could not answer this question: Had she ever really been seduced by art's ineffable language of the soul?
Nevertheless, thanks to the privileged nature of her work, the Curator was one of those rare individuals who had been able to personally handle and closely examine some of the greatest works of art of the past and of her own time. Over the years, she had touched with her own hands countless masterpieces, which, for most people, would only ever exist as photographic reproductions in books or magazines. Still, was she someone who could or ever would fully comprehend any true artist's innate creative impulse — that unshakable need, as essential as breathing itself, to wake up each day and paint or draw or sculpt or sing or dance or tell stories or somehow declare to the world, in a voice at once fresh, urgent, life-affirming and resonant, "I am here, damn it! I am here!"? Would she ever have any original, genuinely knowing responses to the questions surrounding an artist's compulsion to create given that, as she now sensed, much to her distress, perhaps it was simply beyond her ability even to begin to formulate such questions by herself?"
Excerpt from The Curator, from the book As Things Appear. © 2015 Edward M. Gómez; all rights reserved. Used by permission.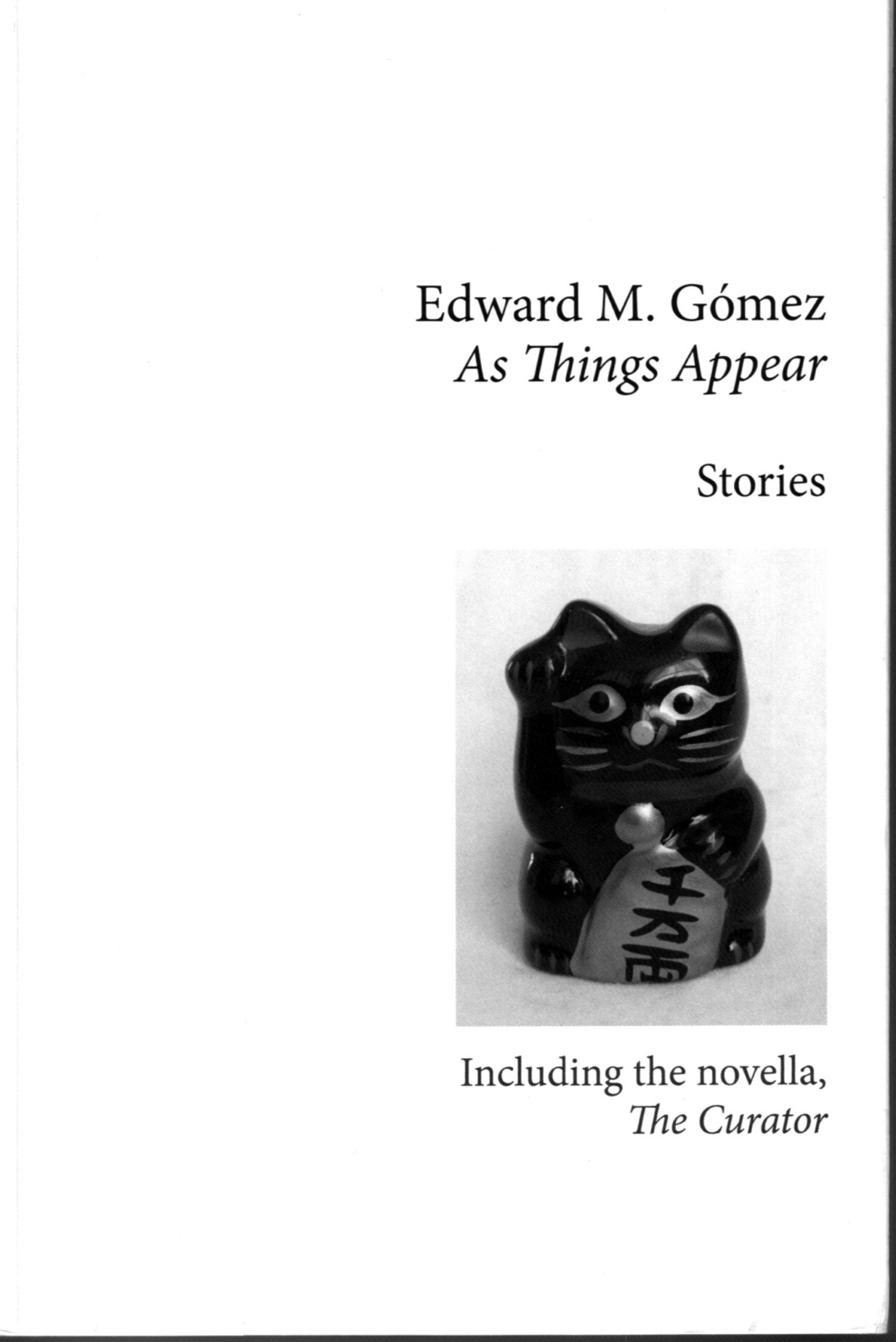 Top. The writer Edward M. Gómez in New York. Photo by Ballena Studio.